TexGraph 0.2.5 Beta Available
---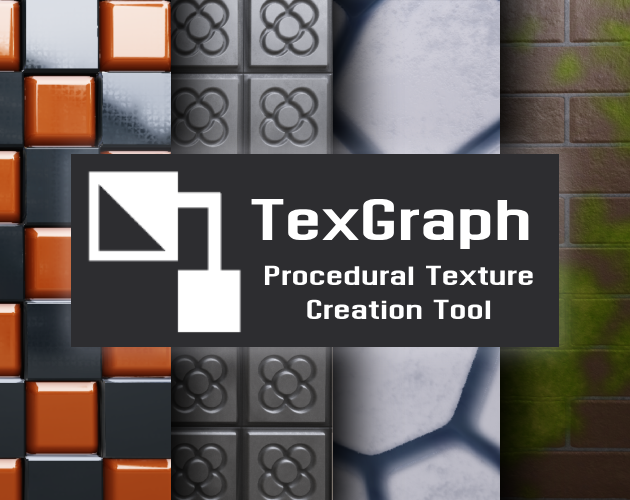 New version of TexGraph 0.2.5 Beta available, here is the change log:
General
All textures are now 16 bits per channel, this is the first step of a major change to move all greyscale nodes to 1 channel and keep color nodes at 4 channels, but for now every node is 4 channels so, be careful with the GPU memory usage.
Added Bloom post process to the 3D viewport.
Added Emissive channel,
Added basic Viewport Settings panel.
Nodes
Multiple node selection added, now you can move and delete multiple nodes at once with Ctrl key and clicking on a node, or Ctrl + Drag on graph to use the selection area tool.
New Height2AO Node: Creates an Ambient Occlusion Map from a Height Map, recommended to use with a Blur node.
New Curvature Node: Similar to Edge Detection node, gives a different value, for convex/concave curves and flat surface.
New HashRemap Node: Changes a grey value with another random grey value.
New output pin in Tile Node: Tile code, gives a random value that changes between tiles.

Files
TexGraph_UserManual.pdf
428 kB
May 02, 2019
TexGraph Win64 Beta 0.4.0
17 MB
Version 0.2.5
May 02, 2019